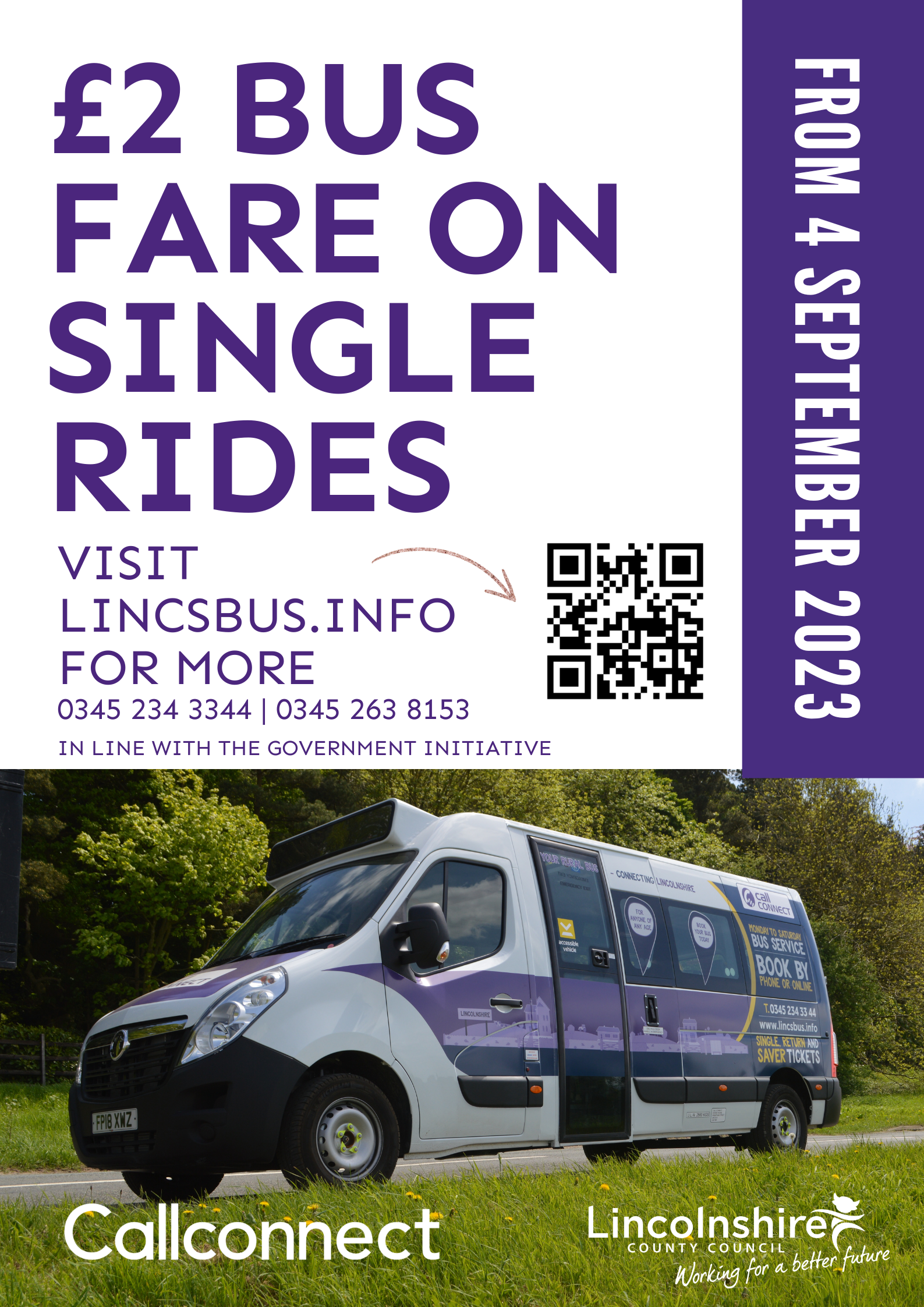 We are pleased to announce from 4 September, all Callconnect single rides will be capped at £2 (in line with the Government initiative).
Find out more information at Callconnect On Demand Bus Service (lincsbus.info)
If your single ride fare is less than £2, this will remain the same.
If you require any more information or would like to book the Callconnect bus service, please call our friendly team on 0345 234 3344 (Lincolnshire) & 0345 263 8153 (Bourne, Stamford & Peterborough) or visit our website.
Callconnect Team
Maisie Kirwan
Sector Development and Promotion Officer
Lincolnshire County Council
County Offices, Newland, Lincoln, LN1 1YL
Phone: 07825531089
Email: TSGPublicityTeam@Lincolnshire.gov.uk
Website: www.lincolnshire.gov.uk